We offer free consultations and accept various insurance plans.
Talk Therapy
Professional And Effective
Book Appointment
Healing minds and hearts one step at a time.
Individuals And Couples
Comprehensive Online Therapy For
Book Appointment

We offer competitive self-pay rates, and remote sessions, via HIPPA compliant technology for your convenience.
Therapy Services
Licensed And Experienced
Book Appointment
Proudly accepting IEHP
Welcome to
Serene Minds Counseling Services
Life can be difficult and full of challenges at times that can seem impossible to navigate.
Too much stress and anxiety can affect your physical and mental health significantly unless you get the proper help that you need.
At Serene Minds, our goal is to provide a safe space for you to lay your burdens down to trained ears, ready to listen attentively, and give you the support you need to turn the next chapter of your story.
We offer support with the help of our licensed and experienced therapists to help you work on rebuilding a better life for yourself. Take the first step today by acknowledging that you need help, and let's work together on improving your mental health!
Learn more about living your best life by getting in touch with us if you reside in Redlands or Highland, CA. We offer affordable and responsible individualized mental health services to lend support to those who need our help in making life happier and healthier once again.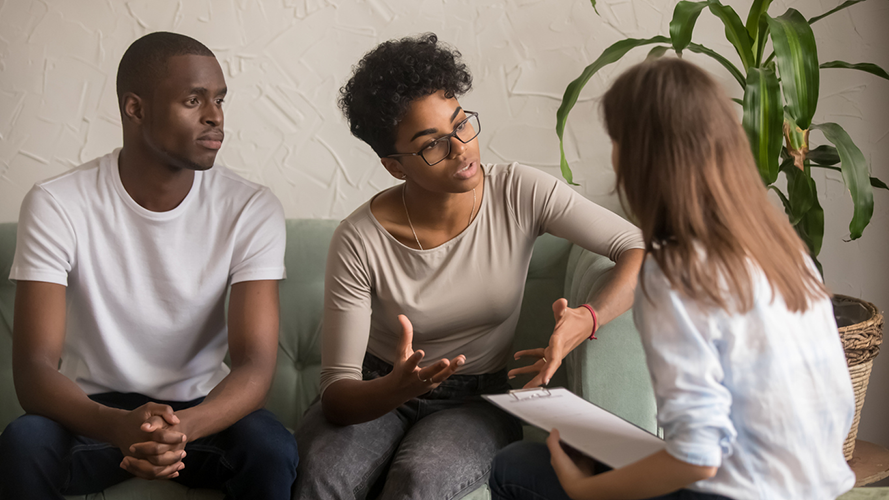 Rebecca Mubvakure
MA, LMFT
Our Story
Graduating with my master's degree in counseling psychology from National University, I established Serene minds as a reflection of the eagerness that I possessed to create a mental health establishment that could heal traumatic wounds and create a positive space in the world.
Our team of mental health specialists is dedicated to serve and help our clients navigate through their current life situation. Whether you're feeling overwhelmed with work or facing issues with your relationships or experiencing any other mental health issues, our counseling services are designed to help you identify the triggers and root cause of your issues and work toward healing and leading a better life.
Our comprehensive therapy services include :
Individual Counseling.
Couples Therapy
Remote sessions – we offer remote sessions utilizing HIPPA compliant communication technology utilizing Clock tree or sessions via psychology today.
Family Counseling
In- clinic sessions – we offer in-person session by request when safe and remote sessions are problematic.
WHY CHOOSE OUR CLINIC
Respectful and Caring Services
Our staff and therapists respect personal autonomy and personal rights and treat each client with the respect they deserve.
Helping with a Range Of Issues
We help clients with a range of mental health issues from anxiety and stress to depression and self-esteem issues.
Convenient Online Sessions
Our therapy and counseling sessions can easily be accessed online with quick and simple appointment process.